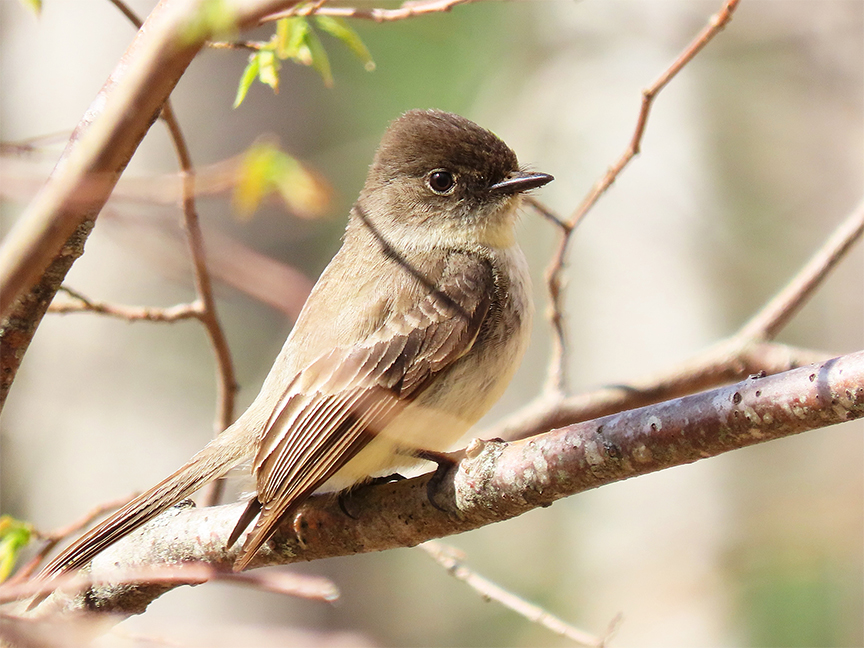 Had an eerie sense of déjà vu during my Beech Hill hike with Jack this early morning. As if caught between two times and places. After thousands of hikes up the hill over the years, we took a couple-three years off—and still I feel kind of caught in between Utah and Maine.
The trails were wider, the trailside underbrush cleared out. (No doubt this helps discourage black-legged ticks.) But after following all trails today, I felt I'd recollected all there is to know about the place. I'm sure that's not entirely true—but still.
Thirty-two bird species. (Yay!) Among them many old familiar faces, beaks, eyes, habits. Could hardly stop searching—then admiring—whenever we'd hear the voice of a new bird.
A very fun morning.
Beech Hill List
Beginning at 7:58 a.m., I hiked all trails.
1. Northern Cardinal
2. Eastern Towhee
3. Chipping Sparrow
4. Turkey Vulture
5. American Crow
6. Cooper's Hawk
7. Tufted Titmouse (v)
8. American Goldfinch (v)
9. White-throated Sparrow (v)
10. Palm Warbler
11. Barn Swallow
12. Tree Swallow
13. Eastern Bluebird
14. Savannah Sparrow
15. Song Sparrow
16. Field Sparrow (v)
17. Yellow-rumped Warbler
18. Herring Gull
19. Osprey (v)
20. Eastern Phoebe
21. Hairy Woodpecker
22. Pileated Woodpecker
23. Hermit Thrush
24. Greater Yellowlegs (v)
25. White-breasted Nuthatch
26. Brown Creeper
27. Black-capped Chickadee (v)
28. Downy Woodpecker (v)
29. Northern Flicker (v)
30. Canada Goose (v)
31. Broad-winged Hawk
32. Common Raven (v)
Elsewhere
33. Rock Pigeon
34. European Starling
(v) Voice only
*Also elsewhere
**Voice only elsewhere