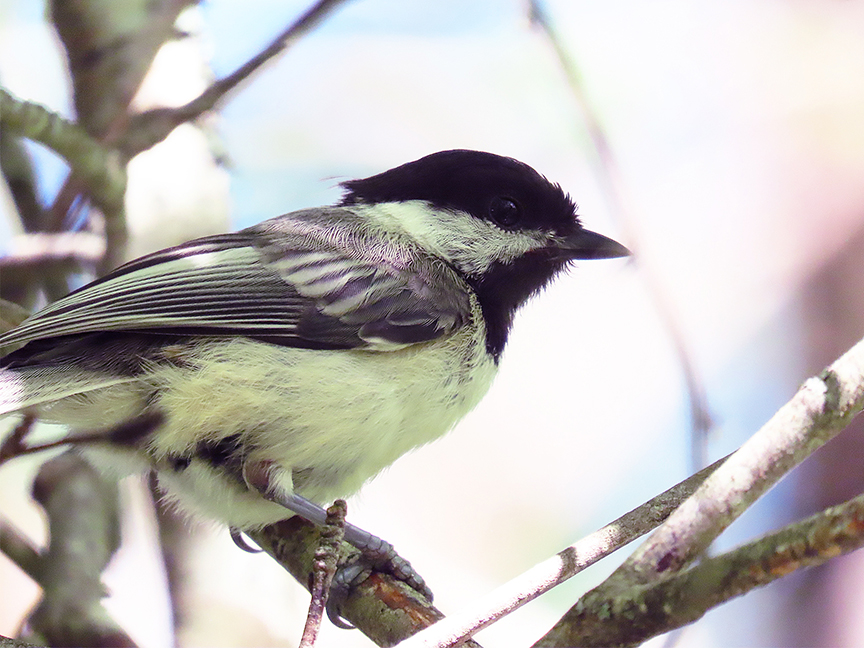 Rained overnight, a welcome development. At least an inch, I'd say. The trails were damp and dim to start, and the air nice and humid. Warm, too. Few birds early, but a bunch by the time we finished our hike, dog and me.
Parents and youngsters were out roaming around—among them quite a few chickadees. (The chickadees around here have noticeably different accents than those out west, by the way.) And we spooked a good-sized flock of turkeys.
An all around good July hike this morning. Felt like summer, for sure.
Beech Hill List
Beginning at 7:51 a.m., I hiked most trails.
1. Red-eyed Vireo**
2. Black-throated Green Warbler (v)
3. American Goldfinch (v)
4. Gray Catbird
5. Downy Woodpecker
6. Eastern Towhee
7. Black-capped Chickadee**
8. American Crow*
9. Wood Thrush (v)
10. Ovenbird (v)
11. American Redstart
12. Chestnut-sided Warbler
13. Eastern Wood-pewee
14. Veery (v)
15. American Robin
16. White-breasted Nuthatch (v)
17. Wild Turkey
18. Tufted Titmouse (v)
19. Common Yellowthroat**
20. Song Sparrow*
21. Cedar Waxwing
22. Mourning Dove
23. Purple Finch (v)
24. Savannah Sparrow
25. Common Raven (v)
26. Eastern Bluebird
27. Red-winged Blackbird
28. Field Sparrow
29. Yellow Warbler (v)
30. House Wren (v)
31. Herring Gull*
(v) Voice only
*Also elsewhere
**Voice only elsewhere
†First-of-year