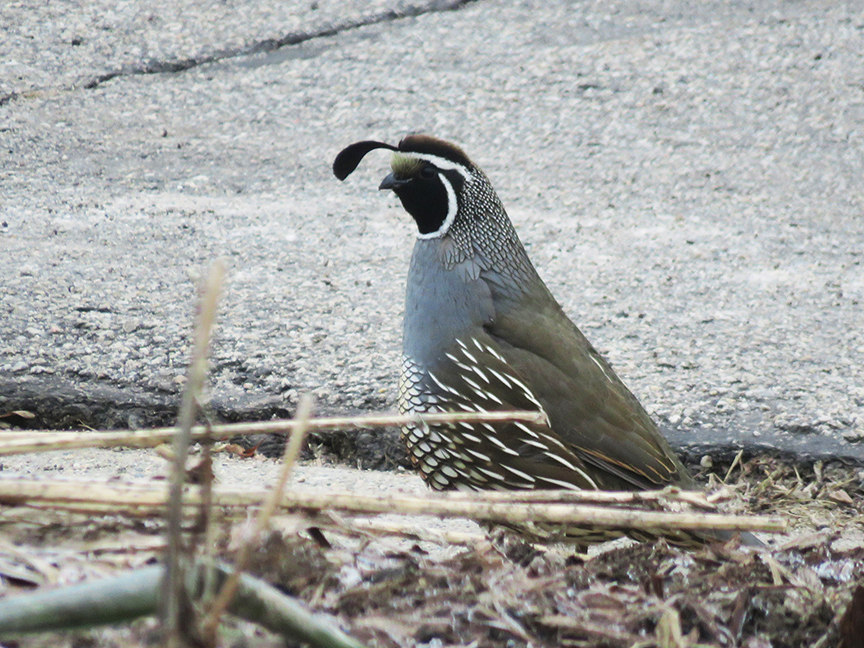 Mostly overcast day. Mild temps for the season. Birds acting antsy—both in the neighborhood and up the mountainside. Also a caravan of elk. (No mule deer, though, for the first time in weeks.)
Even before my hike with dog, I saw and heard signs of spring: quail scurrying across the yard, scattered flocks of goldfinches and robins, the chickadees' spring love sing (fee-bee), and Song Sparrows singing all over the place.
Muddy trail. Longer photoperiod. Rain in the forecast. The equinox approacheth.
Grandeur Peak Area List
Beginning at 9:30 a.m., I hiked a few hundred feet up the mountain.
1. Woodhouse's Scrub-jay**
2. Black-capped Chickadee
3. Black-billed Magpie**
4. Northern Flicker
5. Dark-eyed Junco
6. House Finch*
7. American Robin**
8. Lesser Goldfinch* (v)
9. Song Sparrow* (v)
10. European Starling*

Elsewhere
11. California Quali
12. Eurasian Collared Dove
Mammals
Rocky Mountain Elk
(v) Voice only
*Also elsewhere
**Voice only elsewhere