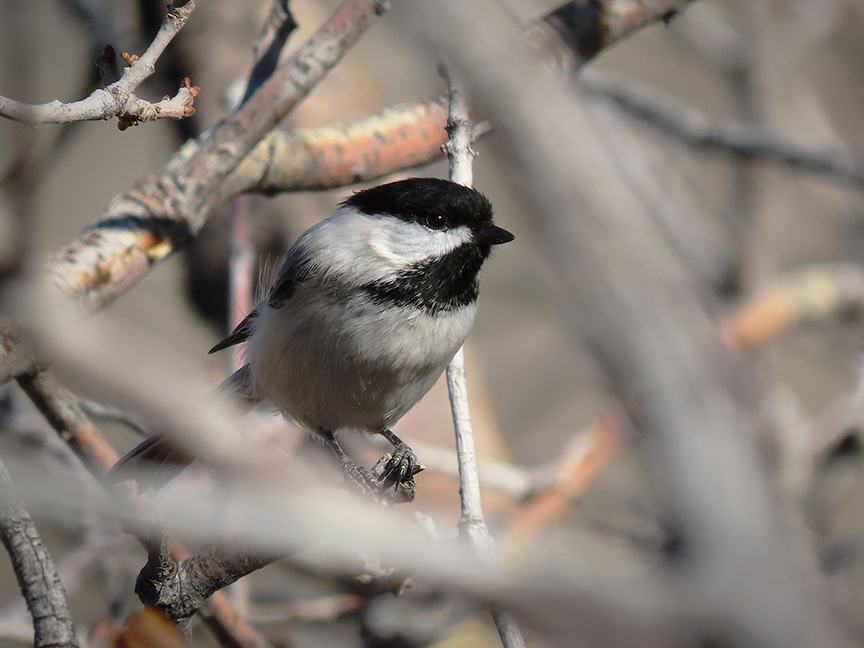 Warmer still, and mostly cloudless. Three cottontails in the quarry this morning, several deer up the juniper slope. Three tits (Black-capped Chickadee, Mountain Chickadee, Juniper Titmouse), a bunch of robins still, and a junco for a change.
But the most exciting bird was a lonely White-breasted Nuthatch. Don't see many of those around here.
Feels like things are about to bust out. We shall see.
Grandeur Peak Area List
Beginning at 7:35 a.m. (8:35 MDT), I hiked a few hundred feet up a mountain.
1. Black-capped Chickadee
2. House Finch*
3. American Robin*
4. Rock Pigeon*
5. Northern Flicker
6. Spotted Towhee
7. Woodhouse's Scrub-jay
8. Juniper Titmouse
9. Mountain Chickadee** (v)
10. Dark-eyed Junco
11. White-breasted Nuthatch
Elsewhere
12. Eurasian Collared-dove
13. House Sparrow (v)
14. California Quail
15. Mule Deer
Mammals
Mountain Cottontail
Mule Deer
(v) Voice only
*Also elsewhere
**Voice only elsewhere