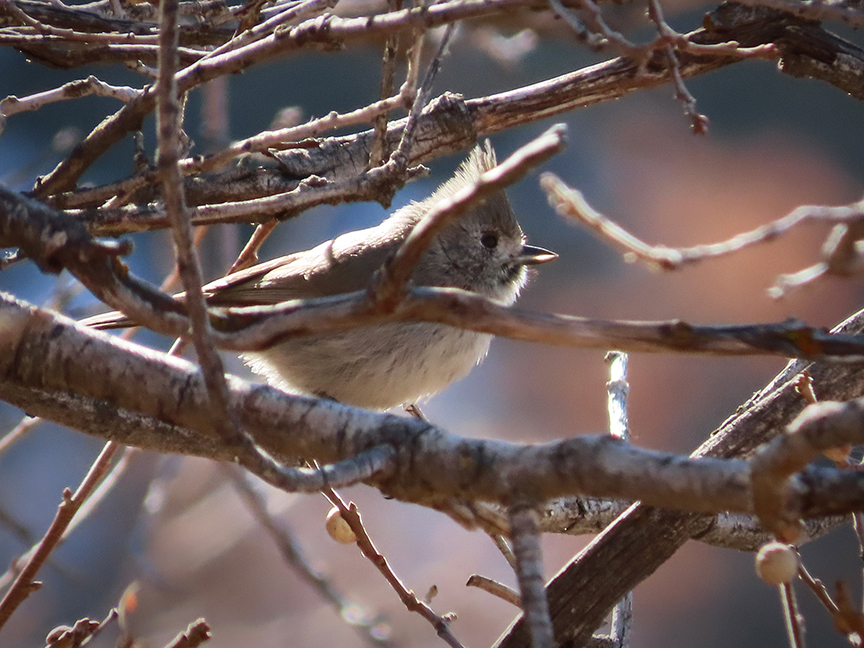 This winter's been warm here so far. That's what I gather at least—it being only my second winter in Salt Lake City—and I know from observation that we've seen very little snow and maybe only one or two overnights with lows in the teens (F).
This morning's temperature had hit the mid-20s when dog and I started up the trail. A cloudless sky for the second straight day. Mostly the usual bird suspects (the funnest being a pair of Juniper Titmice). On our return, when the sun topped the ridge, the temperature rose to the point that my scarf made my neck to warm—and got up into the 40s by mid-afternoon.
However, this historic Inauguration Day, our brand new President took the first steps toward treating anthropogenic climate change seriously again. Which is good news for our survival on this tilted planet of ours.
Grandeur Peak Area List
Beginning at 9 a.m. (MST), I hiked several hundred feet up a mountain.
1. Woodhouse's Scrub-jay
2. House Finch* (v)
3. Black-billed Magpie*
4. Dark-eyed Junco
5. Rock Pigeon*
6. Black-capped Chickadee (v)
7. Spotted Towhee
8. Pine Siskin (v)
9. Juniper Titmouse
10. European Starling*
Elsewhere
11. American Robin
(v) Voice only
*Also elsewhere