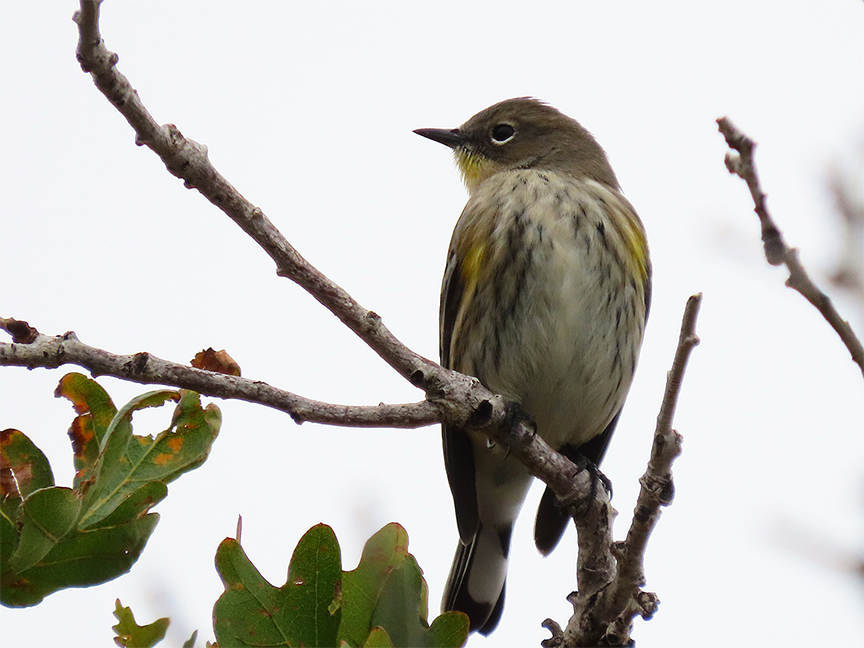 The morning was mild, the morning was overcast. Aside from a lone trail runner and a distant hiker, it was just dog and me up there on the deer trails.
Still quite a few migrants—in fact, more yellow-rumps than yesterday—and a lovely sparrow, and a high, distant eagle (I'm pretty sure).
Afternoon rain. Will rain tonight and in the morning. Sweet, sweet rain.
Grandeur Peak Area List
At 8:21 a.m. (9:21 MDT), I hiked a few hundred feet up a mountain.
1. Woodhouse's Scrub-jay**
2. Yellow-rumped Warbler
3. Black-billed Magpie*
4. House Finch**
5. Ruby-crowned Kinglet (v)
6. Rock Pigeon*
7. White-crowned Sparrow
8. Northern Flicker (v)
9. American Robin (v)
10. Dark-eyed Junco
11. Golden Eagle
12. Lesser Goldfinch*
Elsewhere
13. House Sparrow (v)
14. Song Sparrow (v)
(v) Voice only
*Also elsewhere
*Voice only elsewhere