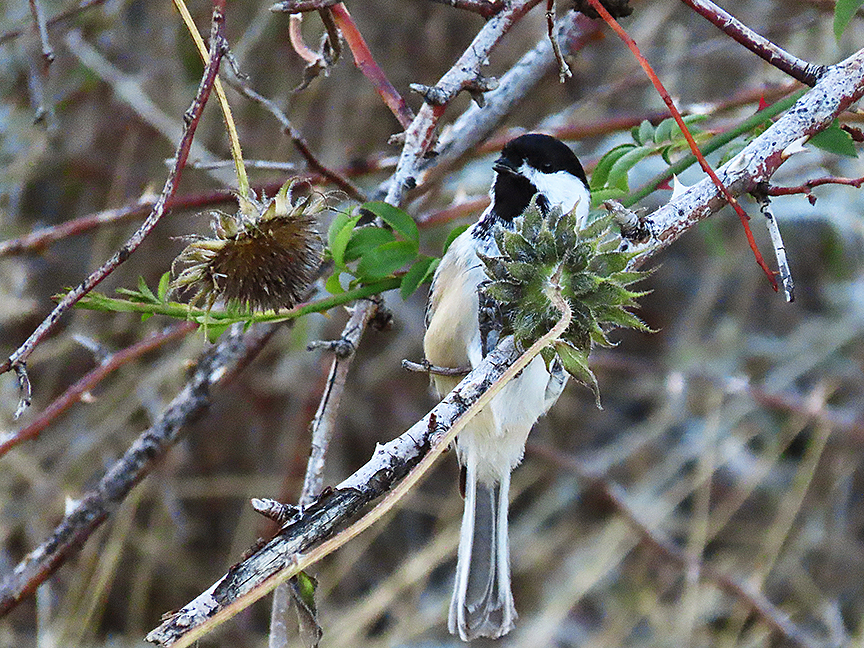 Hiked early today—not summertime early, but certainly autumn early. About three-fourths of my hike with dog occurred in shade of the mountain, as did most of my bird sightings.
Among them, more kinglets, robins juncos, and yellow-rumps moving through (although not as many as yesterday). Plus, a Mountain Cottontail.
Here's hoping tomorrow's hike is as enjoyable.
Grandeur Peak Area List
At 7:31 a.m. (8:31 MDT), I hiked a few hundred feet up a mountain.
1. Black-capped Chickadee
2. House Finch
3. Woodhouse's Scrub-jay (v)
4. Yellow-rumped Warbler
5. Song Sparrow**
6. Rock Pigeon*
7. Spotted Towhee**
8. Northern Flicker
9. Ruby-crowned Kinglet
10. Dark-eyed Junco
11. American Robin
12. Black-billed Magpie**
Mammals
Mountain Cottontail
(v) Voice only
*Also elsewhere
**Voice only elsewhere