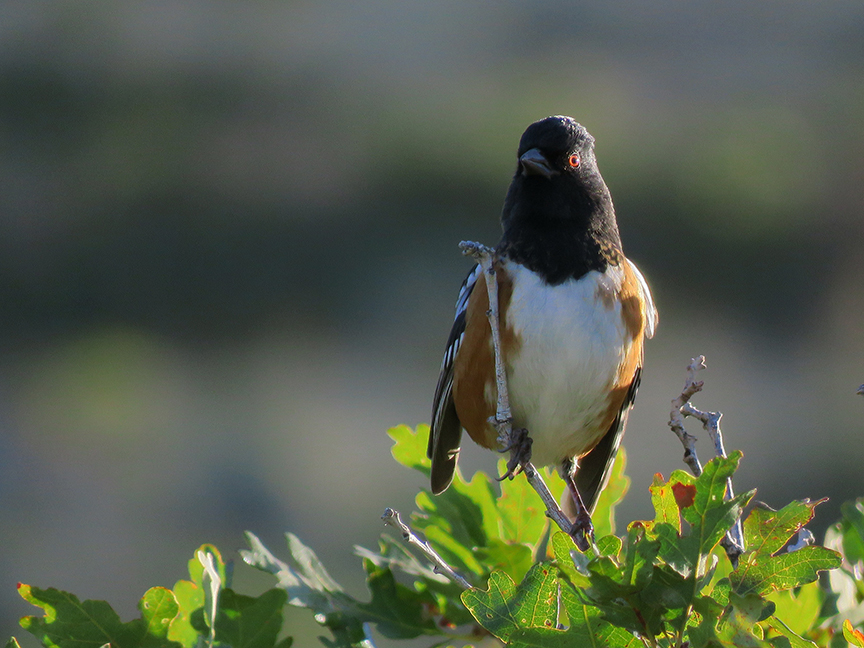 Now that was a little spurt of migration.
The sky this morning was clear and cloudless; the temperature was 47 degrees (F), tops. Jack and I took our time, got to the trailhead at about 9 a.m. The sun had barely topped the peaks. And a slight wind blew from the northwest. It was on.
No bizarre vagrants or anything, but I did see my first Utah Yellow Warbler. And a bunch of other species were flitting through—chippies and chickadees and juncos. Spotted another kinglet. Also the usual suspects.
Was pretty exciting, though, to be hiking amid a flurry of birds.
Grandeur Peak Area List
Beginning at 9 a.m., I hiked a few hundred feet up the mountain.
1. Woodhouse's Scrub-jay*
2. Black-billed Magpie*
3. Northern Flicker
4. American Robin*
5. Black-capped Chickadee** (v)
6. House Finch*
7. Dark-eyed Junco
8. Spotted Towhee
9. Chipping Sparrow
10. White-crowned Sparrow
11. Yellow Warbler
12. Ruby-crowned Kinglet (v)
Elsewhere
13. Eurasian Collared Dove
14. House Sparrow (v)
15. Song Sparrow
16. Lesser Goldfinch (v)
17. California Quail
v = Voice only
*Also elsewhere
**Voice only elsewhere