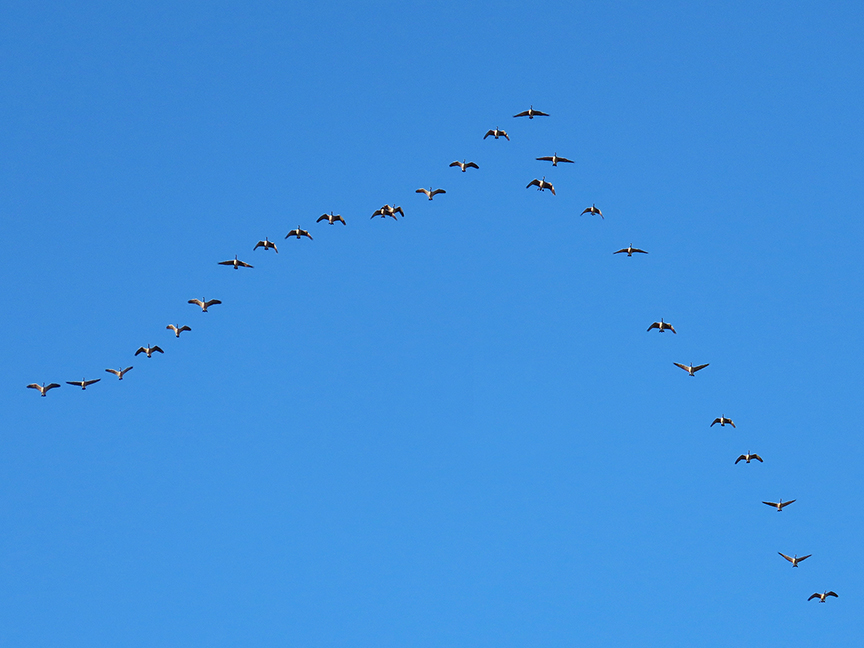 Still warmish this morning, although it started off a little slow. But in a flurry of bird activity, I heard a flicker, spied a robin, and heard the unmistakable call of a skein of Canada Geese overhead—twenty-seven in all.
What followed were the appearances of a dozen additional species—including a handsome male Downy Woodpecker.
Regardless of the happenings in the so-called civilized world, it's hard to be disappointed or depressed or unhappy on a cool, cloudless November day like this one.
Grandeur Peak Area List
Beginning at 8:13 a.m. (MST), I hiked a few hundred feet up a mountain.
1. Northern Flicker (v)
2. American Robin
3. Mourning Dove
4. Canada Goose
5. Spotted Towhee
6. Woodhouse's Scrub-jay
7. Black-billed Magpie*
8. Dark-eyed Junco**
9. House Finch**
10. American Goldfinch
11. Black-capped Chickadee
12. Lesser Goldfinch
13. Northern Harrier
14. Downy Woodpecker
15. Pine Siskin (v)
16. Ruby-crowned Kinglet (v)
(v) Voice only
*Also elsewhere
**Voice only elsewhere
Mammals
Red Squirrel (v)