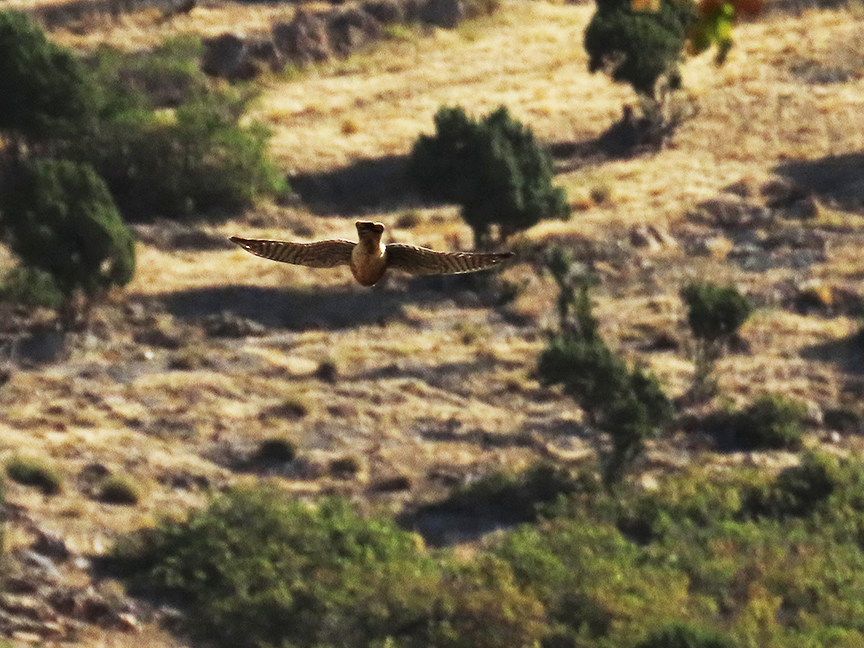 Nippy this morning, with a breeze. Got me thinking I might find some migration activity on the trail with dog. And I did: several Yellow-rumped Warblers, a random Dark-eyed Junco, bunch of towhees still, and a first-of-fall Ruby-crowned Kinglet.
Also a couple raptors today. Spied a pair of Golden Eagles between our trail and the (still burning) Neff's Canyon fire, and at the end of our hike, a kestrel appeared out of nowhere and headed east toward higher elevations.
I do love fall migration.
Grandeur Peak Area List
Beginning at 8:18 a.m., I hiked a few hundred feet up a mountain.
1. Woodhouse's Scrub-jay
2. American Robin**
3. Spotted Towhee**
4. Black-capped Chickadee
5. Dark-eyed Junco
6. Northern Flicker
7. House Finch*
8. Yellow-rumped Warbler
9. Ruby-crowned Kinglet
10. Pine Siskin
11. Golden Eagle
12. American Kestrel
Elsewhere
14. Eurasian Collared Dove (v)
15. Black-billed Magpie
16. Rock Pigeon
Mammals
Red Squirrel (v)
v) Voice only
*Also elsewhere
**Voice only elsewhere