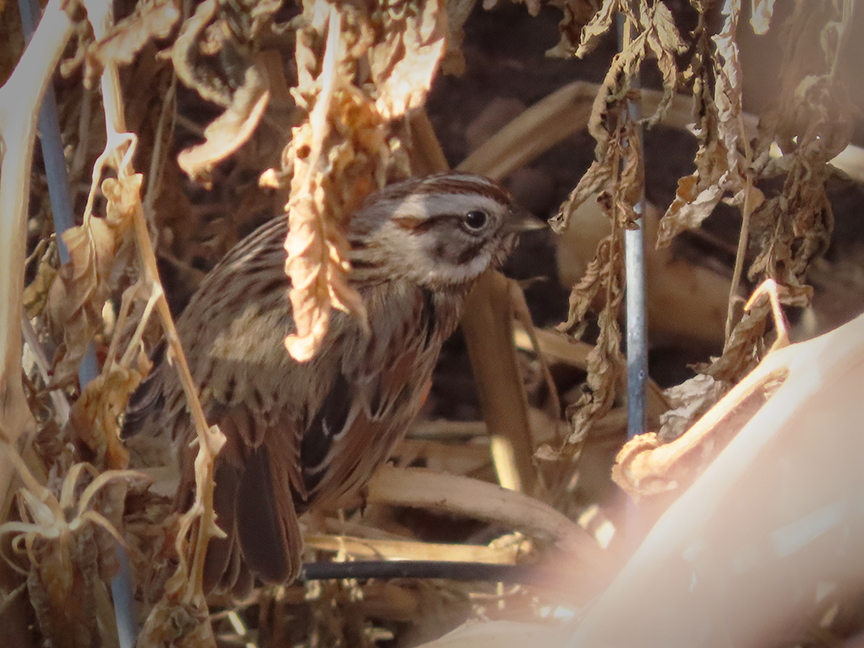 Was a quiet hike with dog this morning. Had only eight species on my trail list, and I saw only half of those. (Just one—a scrub-jay—posed for photos.) But this was an errand day, and between the in-town birds and yard birds, I ended up with a nice variety.
Gull, geese, and starlings in town. And in the yard, a Golden-crowned Kinglet for the second straight day (heard this time) along with glimpses of the resident Song Sparrow. A good day today.
Anybody's guess what tomorrow will bring.
Grandeur Peak Area List
Beginning at 9:02 a.m. (MST), I hiked several hundred feet up a mountain.
1. Black-capped Chickadee
2. Black-billed Magpie*
3. Woodhouse's Scrub-jay
4. Rock Pigeon*
5. Spotted Towhee
6. Northern Flicker (v)
7. Pine Siskin (v)
8. California Quail* (v)
Elsewhere
9. House Finch
10. European Starling
11. California Gull
12. Canada Goose
13. Golden-crowned Kinglet (v)
14. Song Sparrow
(v) Voice only
*Also elsewhere