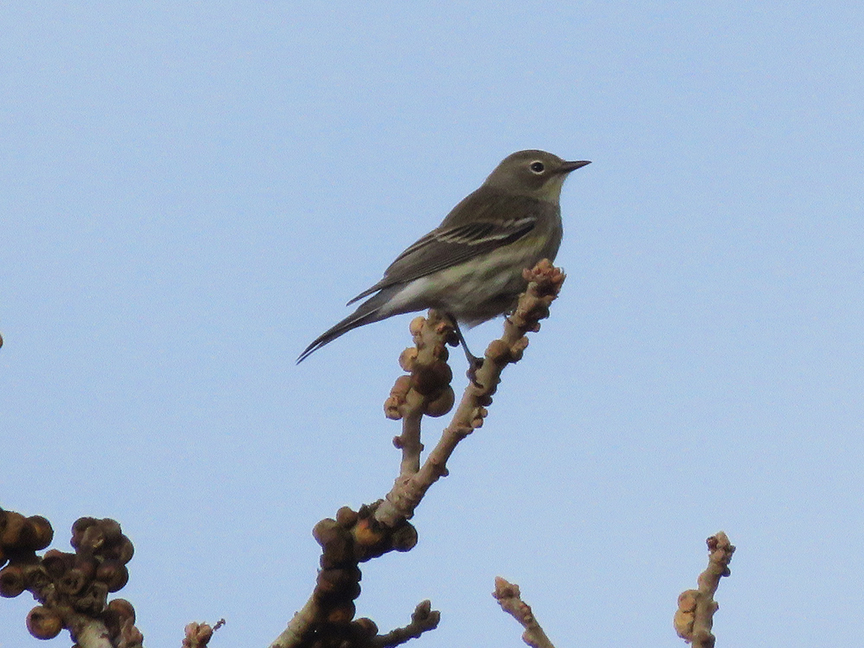 Got up the hill early this morning, before the sun topped all the ridges. A little frosty, but bright. Quite a few birds flitting around, but none were overly excited to be photographed.
The sunny days here stack up like books on a shelf.
Back home in afternoon, I caught sight of another yellow-rump out my office window. Love those little guys.
Grandeur Peak Area List
Beginning at 9:15 a.m., I hiked a few hundred feet up the mountain.
1. House Finch*
2. Downy Woodpecker
3. Black-capped Chickadee**
4. Dark-eyed Junco
5. Black-billed Magpie*
6. Northern Flicker** (v)
7. Woodhouse's Scrub-jay (v)
8. Lesser Goldfinch**
9. Golden-crowned Kinglet
Elsewhere
10. Eurasian Collared Dove
11. Rock Pigeon
12. Yellow-rumped Warbler
v = Voice only
*Also elsewhere
**Voice only elsewhere