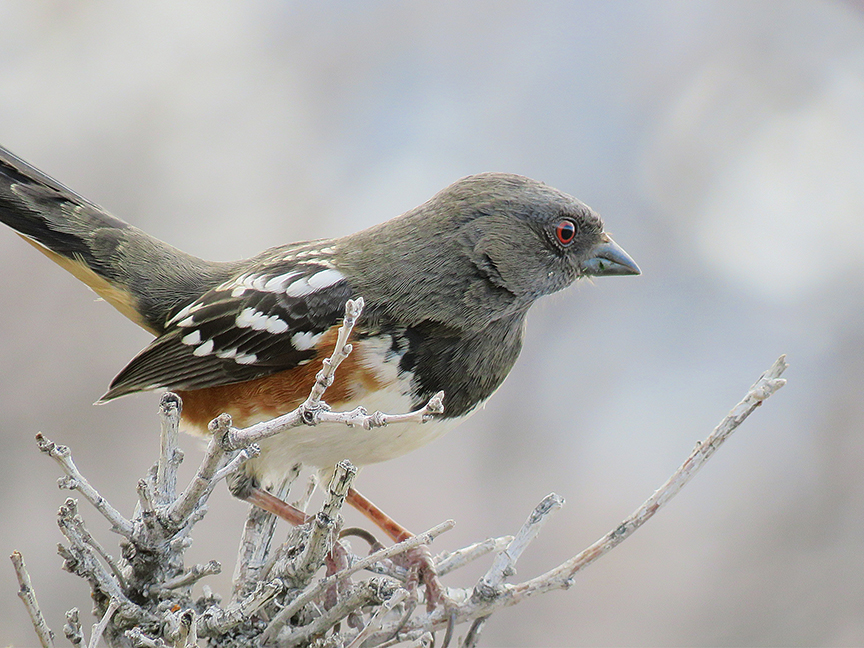 In case you can't tell by now, I'm a patch birder. That is, I like to hike the same trails every day, so I can really get to know the resident bird life (as opposed to racing around visiting rich, exotic locales—not that there's anything wrong with that.) I like details. Like to dive kinda deep, I guess.
Here in Utah, I found a great patch to study, to slowly absorb the sounds and behavior of these interesting western species.
Today I learned to tell female from male Spotted Towhee. The females have soft brown heads and necks, whereas the males' are black. (I kind of prefer the look of the females, TBH.) Getting to know their songs also, as they've been singing for a week or two.
Soon I'll hear more Wasatch-area birdsong as spring fast approaches.
Grandeur Peak Area List
Beginning at 9:15 a.m., I hiked a couple hundred feet up the mountain.
1. Black-billed Magpie*
2. House Finch*
3. American Robin*
4. Black-capped Chickadee**
5. Northern Flicker (v)
6. Woodhouse's Scrub-jay**
7. Dark-eyed Junco
8. Sharp-shinned Hawk
9. Spotted Towhee
10. Golden Eagle
11. Pine Siskin
12. Ruby-crowned Kinglet (v)
Elsewhere
13. Lesser Goldfinch (v)
14. California Quail
15. Eurasian Collared Dove
Mammals
Rocky Mountain Elk
(v) Voice only
*Also elsewhere
**Voice only elsewhere