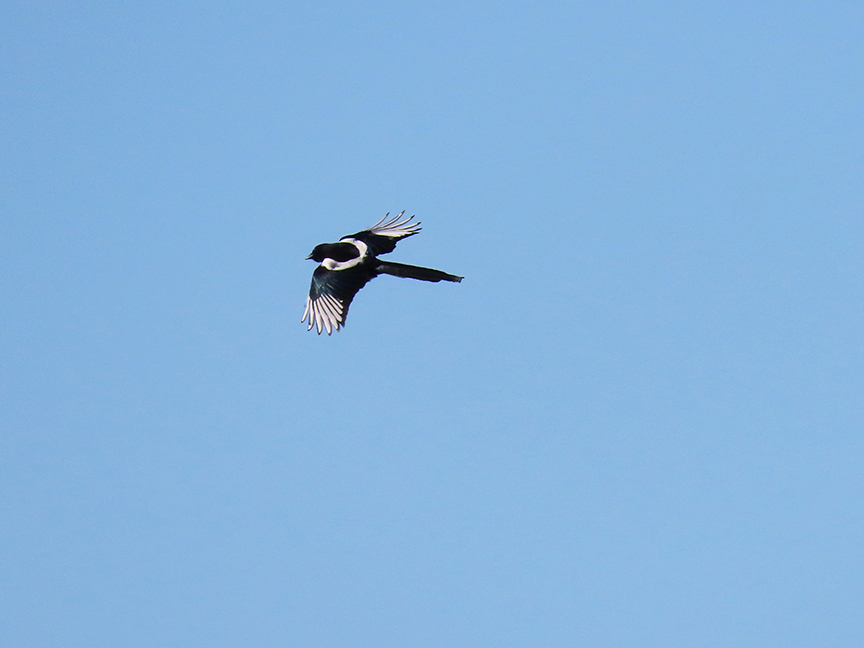 Clear morning, temps in the 20s (F), earlier sun (by minutes), half moon. Met no one else on the frosty trail—and not many bird species, either.
However, a towhee posed for me, and I got one pic of a magpie in flight.
Altogether, however, a lovely hike with Jack, my dog.
Grandeur Peak Area List
Beginning at 9:06 a.m. (MST), I hiked several hundred feet up a mountain.
1. House Finch*
2. Black-billed Magpie
3. Black-capped Chickadee**
4. Woodhouse's Scrub-jay* (v)
5. Spotted Towhee*
6. Rock Pigeon*
7. Dark-eyed Junco**
8. European Starling*
Elsewhere
9. Downy Woodpecker
Mammals
Red squirrel
(v) Voice only
*Also elsewhere
**Voice only elsewhere