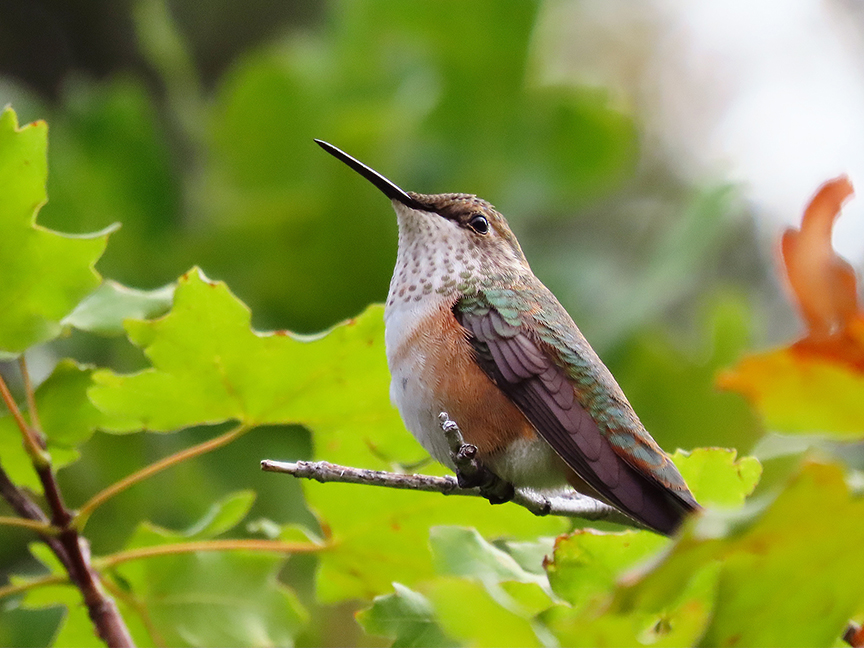 Cool, breezy, quiet hike this morning with dog. Secretive birds were laying low, and nothing too out-of-the-ordinary. Well, except for a random Yellow Warbler that I couldn't manage to get a photo of.
Fewer hummingbirds, finches, scrub-jays—pretty much every species. Several IDs were by voice only.
What with all the environmental craziness, I wonder about early migration.
Grandeur Peak Area List
At 7:15 a.m. (8:15 MDT), I hiked a few hundred feet up a mountain.
1. Woodhouse's Scrub-jay**
2. Blue-gray Gnatcatcher (v)
3. Rock Pigeon*
4. House Finch**
5. Black-chinned Hummingbird
6. Spotted Towhee
7. Barn Swallow
8. Black-billed Magpie*
9. Black-capped Chickadee (v)
10. Eurasian Collared-dove
11. Lazuli Bunting
12. Broad-tailed Hummingbird
13. Rufous Hummingbird
14. Warbling Vireo (v)
15. Yellow Warbler†
Mammals
Red Squirrel
(v) Voice only
*Also elsewhere
**Voice only elsewhere
†First-of-year bird