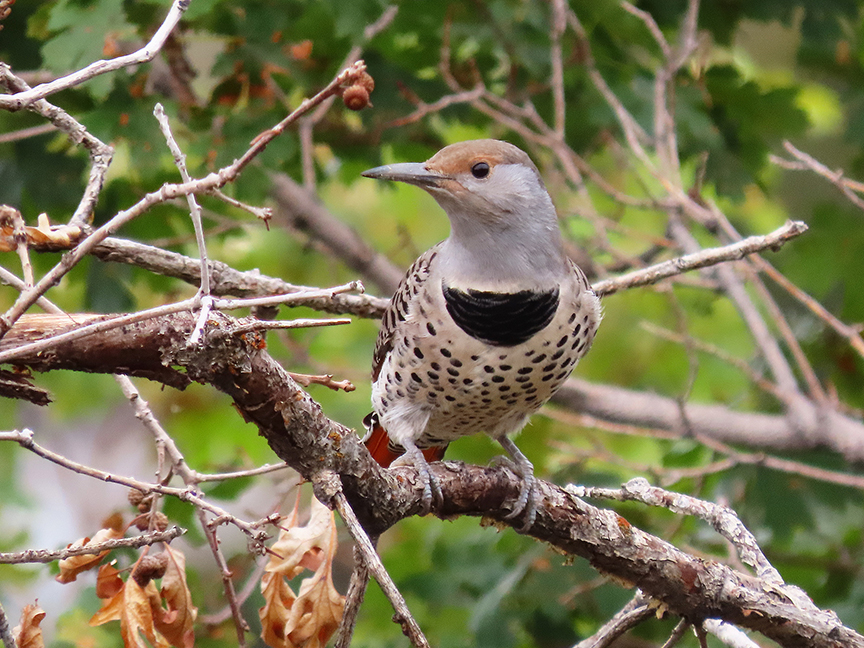 Had some light, steady rain early. It let up before too long, but the sky remained overcast or my hike with dog. Whether the clouds or later hour or some other magic factor, there were a number of interesting birds about—most interesting, perhaps, my first Song Sparrow since spring sometime.
Flickers, finches, a few warblers moving through. On our return to the truck, I noticed I'd forgotten to zip up my hip pouch after making a GoPro battery change, and my Garmin EDGE was gone. So I dropped Jack back home, returned, and hiked quickly up to the deer trail where I'd changed the batter. Found it.
On my return the sun came out.
Grandeur Peak Area List
At 8:03 a.m. (9:03 MDT), I hiked a few hundred feet up a mountain.
1. Blue-gray Gnatcatcher
2. Woodhouse's Scrub-jay
3. Song Sparrow (v)
4. Rock Pigeon*
5. Northern Flicker**
6. House Finch*
7. Spotted Towhee
8. Western Tanager
9. Yellow-rumped Warbler
10. Black-capped Chickadee
11. Chipping Sparrow
12. Lesser Goldfinch**
13. American Robin
Mammals
Rock Squirrel
(v) Voice only
*Also elsewhere
**Voice only elsewhere