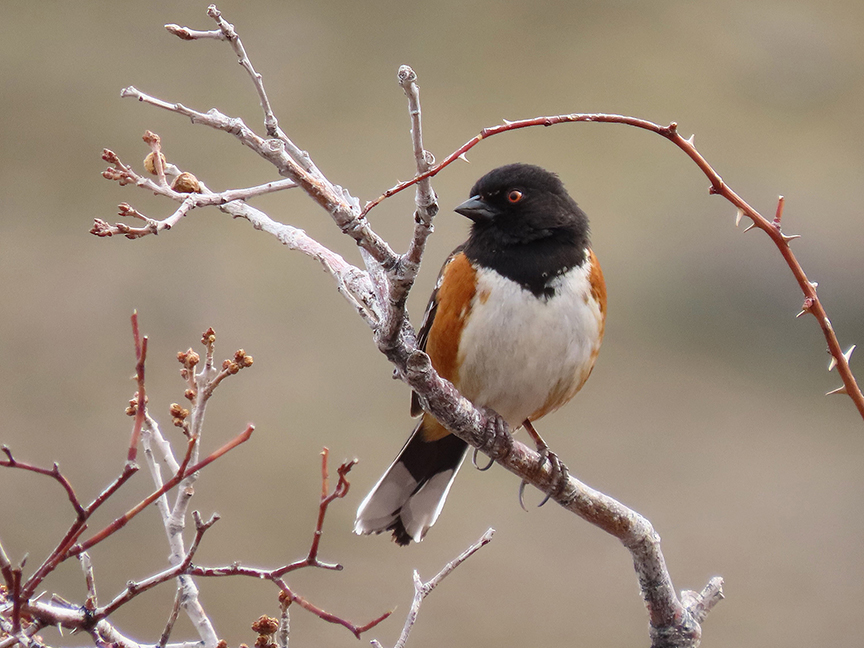 Overcast and hazy sun this morning. Birds about—plenty of 'em, vocalizing and moving around—although no crazy migrants yet. Breeze was from the southwest, though, so favorable for mogration.
Wren again, nesting chickadees, five kinglets, a Cooper's. Lots of birds in the neighborhood, too—and in town (including a domestic mallard in Sugar House that I did not list here).
Deer, too, and the voice of a quail.
Grandeur Peak Area List
At 7:47 a.m., sun time, I hiked a few hundred feet up a mountain.
1. Pine Siskin**
2. American Robin*
2. Woodhouse's Scrub-jay
3. Spotted Towhee
5. Rock Pigeon*
6. Black-capped Chickadee
7. Rock Wren
8. House Finch* (v)
9. California Quail* (v)
10. Northern Flicker*
11. Black-billed Magpie* (v)
12. Ruby-crowned Kinglet
13. Cooper's Hawk (v)
14. Red-tailed Hawk
15. Song Sparrow* (v)
Elsewhere
18. Lesser Goldfinch
16. House Sparrow
17. Eurasian Collared-dove
18. European Starling
20. Mourning Dove
21. California Gull
Mammals
Red Squirrel
Mule Deer
(v) Voice only
*Also elsewhere
**Voice only elsewhere