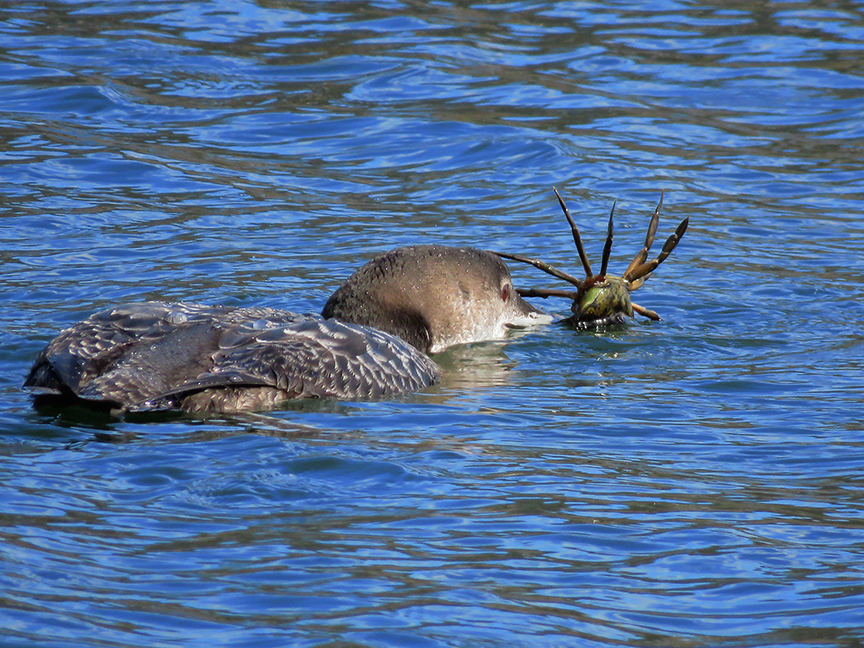 Dog and I got to the hill a bit late this morning, and by the time we did, the wind was high. A trace of snow had fallen overnight, but the temperature was also high—upper-30s (F)—and I knew that's soon be gone. Bird sightings included those in flight only: gulls, crows, and vultures.
The waves were rockin' at the harbor, meanwhile, but a loon and some grebes were fishing. Ducks sticking to the calmer river outlet.
And later, during a quick stop in Camden, I spied three crows diving on a red-tailed.
The wind makes you feel alive.
Beech Hill List
Beginning at 9 a.m., I hiked the open trail.
1. Tufted Titmouse** (v)
2. Black-capped Chickadee (v)
3. American Crow*
4. Herring Gull*
5. Turkey Vulture
6. Northern Cardinal** (v)
Elsewhere
7. White-breasted Nuthatch (v)
8. American Goldfinch (v)
9. American Robin
10. Rock Pigeon
11. Mallard
12. Common Loon
13. Horned Grebe
14. Red-tailed Hawk
v = Voice only
*Also elsewhere
**Voice only elsewhere