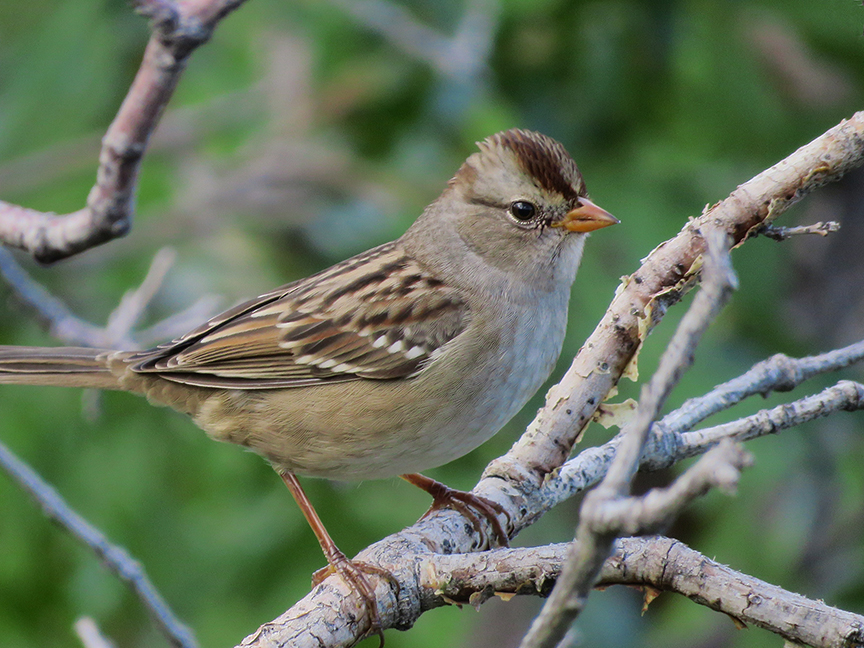 More thundershowers today. A couple early, and then Jack and I took a hike, and then a few later in the day. Much cooler—maybe 60 and breezy when we embarked—but refreshing and fun.
Saw a couple birds up the mountainside that I didn't get a good look at but imagine might've been migrants. (Both passerines, one with a lot of yellow on it, and the other with a peculiar call I did not know.) Also saw a random White-crowned Sparrow—first of the species on my Utah list.
Descending, a few other species showed up, including a towhee that sat for a portrait.
Grandeur Peak Area List
Beginning at 8:45 a.m., I hiked a few hundred feet up the mountain.
1. Black-capped Chickadee (v)
2. Black-billed Magpie*
3. House Finch*
4. Spotted Towhee
5. Lesser Goldfinch**
6. Blue-gray Gnatcatcher
7. Woodhouse's Scrub-jay*
8. White-crowned Sparrow
9. American Robin
10. Downy Woodpecker
11. Broad-tailed Hummingbird
Elsewhere
12. House Sparrow
13. Eurasian Collared Dove
14. Rock Pigeon
15. California Quail
16. Hairy Woodpecker (v)
v = Voice only
*Also elsewhere
**Voice only elsewhere
Tags: American robin, black-billed magpie, black-capped chickadee, blue-gray gnatcatcher, broad-tailed hummingbird, California quail, downy woodpecker, Eurasian collared dove, hairy woodpecker, house finch, house sparrow, lesser goldfinch, rock pigeon, spotted towhee, white-crowned sparrow, Woodhouse's scrub jay