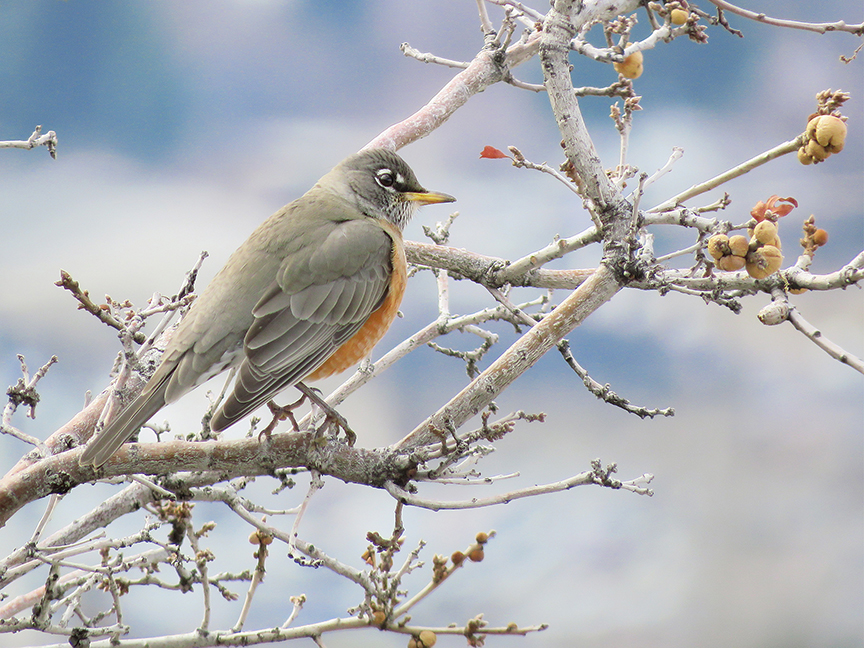 A mostly cloud morning to start, somewhat to my surprise. A bit of hazy sun out there after a while—and the bird activity picked up. No outlandish sightings, but I do love the usual suspects.
Mammal sightings included a distant elk and a handful of mule deer—also the usual (at least in winter).
Grandeur Peak Area List
Beginning at 10 a.m., I hiked a few hundred feet up the mountain.
1. House Finch*
2. Black-capped Chickadee**
3. Black-billed Magpie*
4. Woodhouse's Scrub-jay**
5. Golden Eagle
6. Northern Flicker
7. Song Sparrow* (v)
8. American Robin*
9. Dark-eyed Junco*
10. European Starling*
Elsewhere
11. Lesser Goldfinch
12. Eurasian Collared Dove
Mammals
Rocky Mountain Elk
Mule Deer
(v) Voice only
*Also elsewhere
**Voice only elsewhere
Tags: American robin, black-billed magpie, black-capped chickadee, dark-eyed junco, Eurasian collared dove, European starling, golden eagle, house finch, lesser goldfinch, mule deer, northern flicker, rocky mountain elk, song sparrow, Woodhouse's scrub-jay