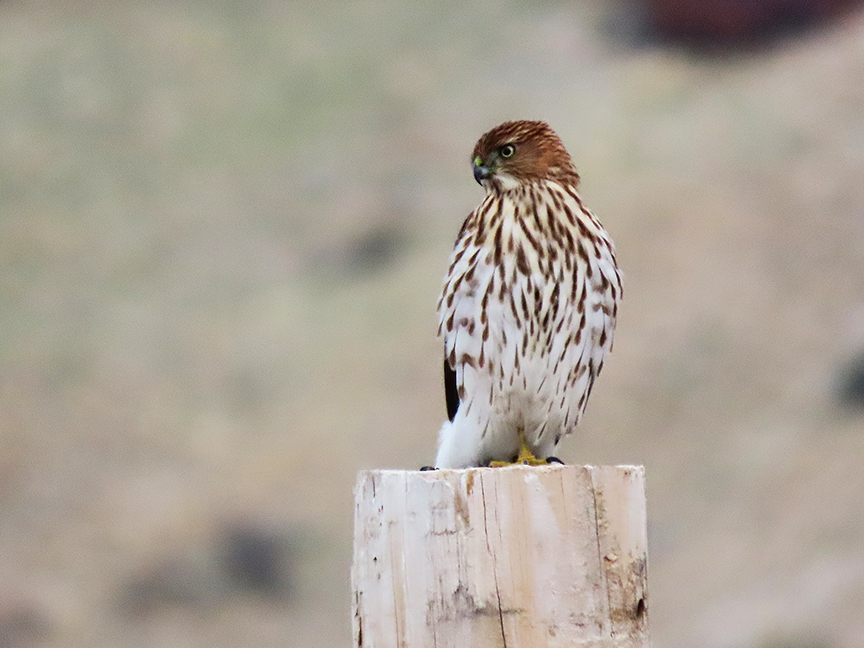 A quick hike this morning—a cool morning with a partial overcast and a young Cooper's Hawk on a utility pole. Curiously, like yesterday morning, half my listed species were finches or corvids.
A truly lovely day.
Grandeur Peak Area List
At 7:46 a.m. (8:46 MDT), I hiked a few hundred feet up a mountain.
1. Black-billed Magpie**
2. Cooper's Hawk
3. House Finch** (v)
4. Northern Flicker (v)
5. Spotted Towhee
6. Rock Pigeon*
7. Dark-eyed Junco (v)
8. Woodhouse's Scrub-jay
9. Steller's Jay (v)
10. Lesser Goldfinch (v)
Elsewhere
11. House Sparrow (v)
Mammals
Red Squirrel
(v) Voice only
*Also elsewhere
**Voice only elsewhere
Tags: black-billed magpie, cooper's hawk, dark-eyed junco, house finch, house sparrow, lesser goldfinch, northern flicker, rock pigeon, spotted towhee, Steller's jay, Woodhouse's scrub jay