Beech Hill List
Beginning at 3:15 p.m., I hiked the open trail.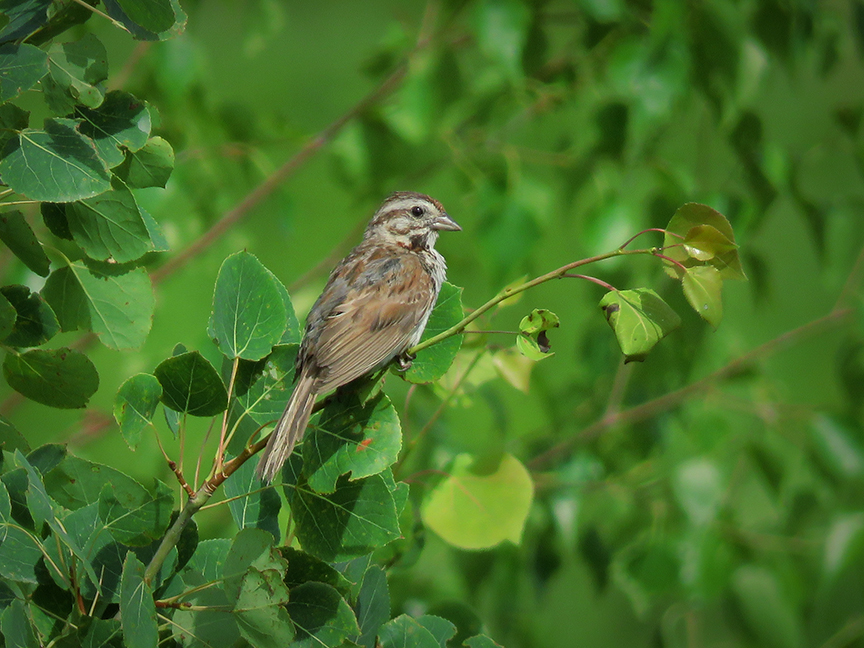 Rained all morning, cleared up in afternoon. Dried up in a hurry. Cool, a bit breezy. But as we didn't get to the hill until mid-afternoon, the birds were somewhat scarce.
Had nice interactions with fellow members of the human species, though.
1. Eastern Phoebe*
2. Red-eyed Vireo (v)
3. American Robin (v)
4. Chestnut-sided Warbler
5. Eastern Towhee (v)
6. American Crow* (v)
7. Common Yellowthroat (v)
8. Song Sparrow**
9. Alder Flycatcher (v)
10. Eastern Bluebird
11. Gray Catbird* (v)
12. American Goldfinch** (v)
13. Black-capped Chickadee (v)
14. Chipping Sparrow* (v)
Elsewhere
15. Herring Gull
16. Rock Pigeon
17. Mourning Dove
v = Voice only
*Also elsewhere
**Voice only elsewhere
Tags: alder flycatcher, American crow, American goldfinch, American robin, black-capped chickadee, chestnut-sided warbler, chipping sparrow, common yellowthroat, eastern bluebird, eastern phoebe, eastern towhee, gray catbird, herring gull, mourning dove, red-eyed vireo, rock pigeon, song sparrow