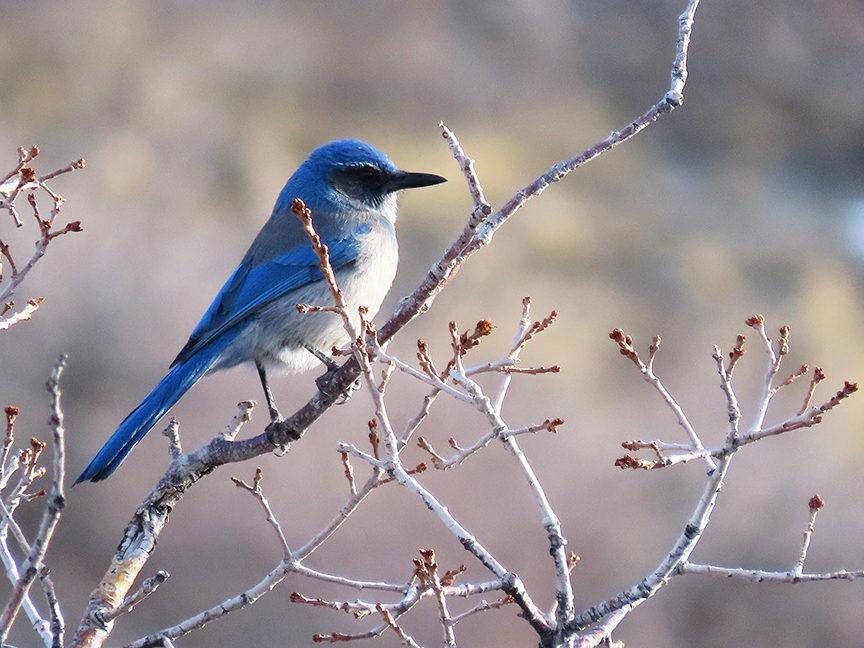 The highlight of this morning's hike with dog—which unfolded very much like the past three or four or five mornings'—happened as we were hiking up the little wooded gully trail, when I heard the voice of a raven in flight. I never caught sight of the bird through the webs and tangles of branches above us, but I did hear it call again a bit later. Also in flight, but returning.
I feel sure it was the same bird.
Grandeur Peak Area List
At 09:18 MST, I hiked a few hundred feet up a mountain.
1. House Finch (v)
2. Woodhouse's Scrub-jay
3. Dark-eyed Junco
4. Rock Pigeon*
5. Black-capped Chickadee
6. Black-billed Magpie
7. Common Raven (v)
8. Northern Flicker (v)
Elsewhere
9. Song Sparrow (v)
Mammals
Mountain Coyote (v)
Red Squirrel (v)
Mule Deer
(v) Voice only
*Also elsewhere
**Voice only elsewhere
Tags: black-billed magpie, black-capped chickadee, common raven, dark-eyed junco, house finch, mountain coyote, mule deer, northern flicker, red squirrel, rock pigeon, song sparrow, Woodhouse's scrub jay