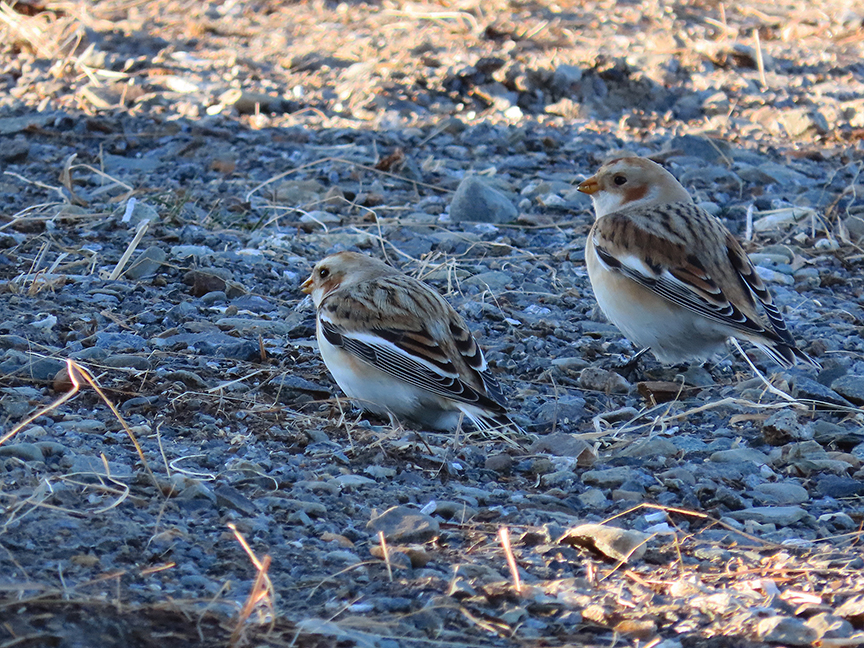 Saw a few Snow Buntings on the hill today—a nippy, clear-sky day with a slight breeze and ice on the trails. Also saw or heard thirteen other species, including a Brown Creeper, a few woodpeckers, yellow-rumps, and a whole mess of bluebirds.
This time of year—so close (a month away) to the winter solstice—has its own familiar feel to it at this latitude (and longitude). I know it well. And I love it, this thrilling, miraculous feeling of the certainty of impending winter, but with brains enough and stores enough to survive until spring.
In just a few weeks the photoperiod will begin again to lengthen. Faith. Faith in our tilted planet's dependable seasons.
Beech Hill List
Beginning at 7:19 a.m., I hiked all trails.
1. American Crow*
2. American Goldfinch
3. Brown Creeper (v)
4. Black-capped Chickadee
5. Eastern Bluebird
6. Blue Jay
7. White-breasted Nuthatch**
8. Downy Woodpecker
9. Northern Flicker
10. Hairy Woodpecker (v)
11. Snow Bunting
12. Yellow-rumped Warbler
13. Red-breasted Nuthatch
14. Dark-eyed Junco (v)
Elsewhere
15. Mallard
16. Wild Turkey
Mammals
American Red Squirrel (v)
(v) Voice only
*Also elsewhere
**Voice only elsewhere
†First-of-year