This one was fun and interesting.
Chilly still in the mountain shade, but warmer in the sun late. [Will be much chillier soon.] Right away I got little hints of activity—including a Ruby-crowned Kinglet along the switchback—and about ten minutes after dog and I got underway, up in the bluff area, we encountered a whole passel of birds—lots of juncos, plenty of chickadees, magpies and jays, and a pair of young White-crowned Sparrows.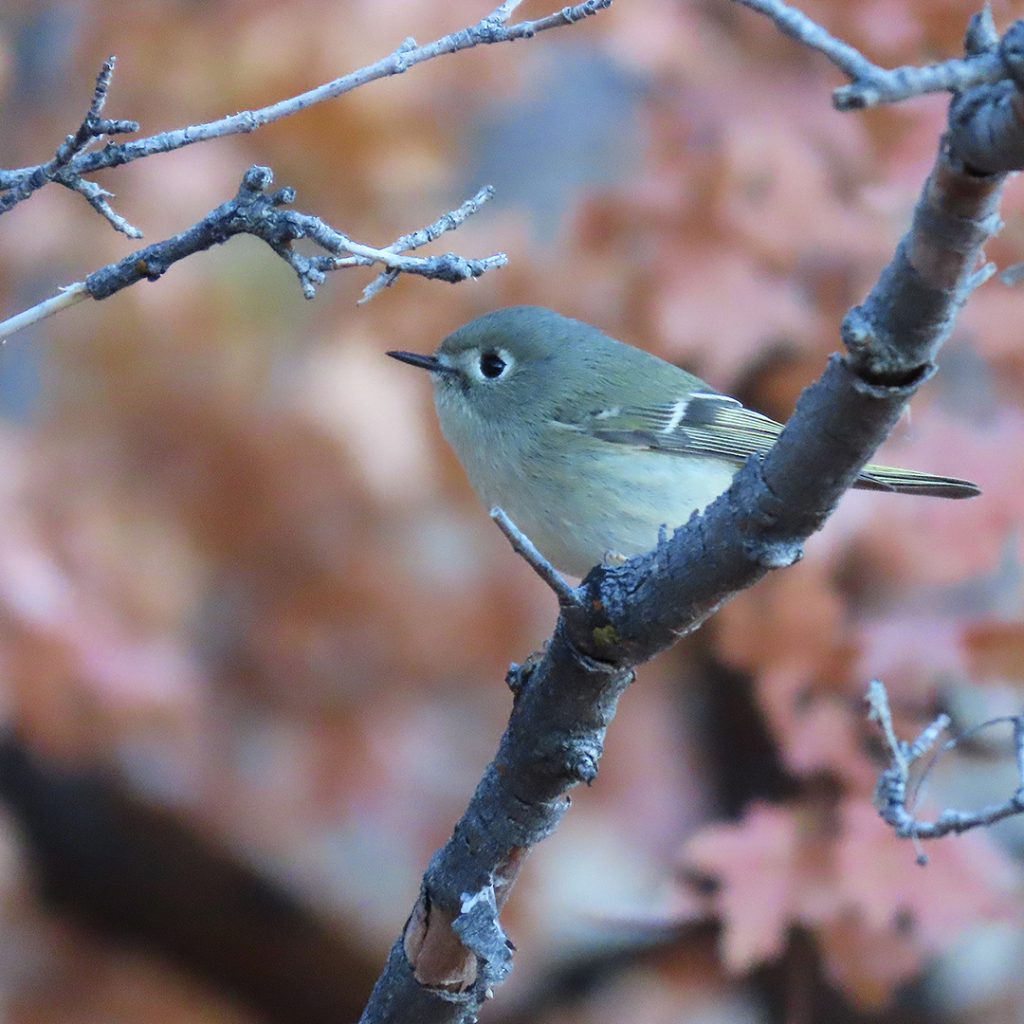 Later, I heard juncos, spied a solitaire perched quietly on the tip of a nearby juniper, and then a Juniper Titmouse on the tip of another. Plenty of pics to choose from, too. Lots of cool species to watch and listen to and learn from.
Looking forward to seeing how things change by the weekend, when we're told to expect snow.
Grandeur Peak Area List
Beginning at 8:41 a.m., I hiked a few hundred feet up a mountain.
1. House Finch**
2. Woodhouse's Scrub-jay
3. Black-capped Chickadee
4. Spotted Towhee**
5. American Robin*
6. Ruby-crowned Kinglet
7. Black-billed Magpie*
8. White-crowned Sparrow
9. Dark-eyed Junco
10. Pine Siskin (v)
11. Townsend's Solitaire
12. Juniper Titmouse
13. Northern Flicker
14. Lesser Goldfinch**
15. Mountain Chickadee (v)
Elsewhere
16. California Quail (v)
Mammals
Red Squirrel (v)
(v) Voice only
*Also elsewhere
**Voice only elsewhere