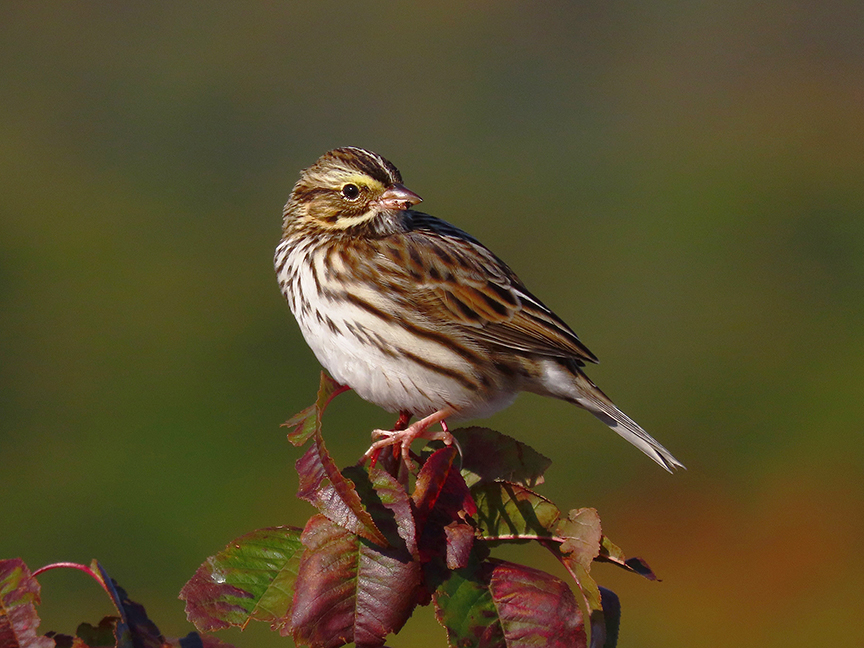 What a morning. A bit of frost early, but it'd become dew by the time dog and I hit the wooded trail. Nippy, mostly sunny—the angular sun of morning—and mostly calm. Many birds flitting around in the undergrowth and high in the trees. Mostly woodpeckers and sparrows.
Four woodpecker species, four sparrow species, a couple thrushes, a couple finches, a couple nuthatches, a couple warblers. Just good migratory action all around. A lovely morning.
Hoping for more of the same tomorrow.
Beech Hill List
Beginning at 8:06 a.m., I hiked all trails.
1. Blue Jay (v)
2. Yellow-rumped Warbler
3. Purple Finch (v)
4. Hermit Thrush
5. Black-capped Chickadee**
6. American Robin
7. Hairy Woodpecker
8. American Crow*
9. Ruby-crowned Kinglet
10. American Goldfinch
11. Red-bellied Woodpecker (v)
12. Eastern Towhee (v)
13. Tufted Titmouse** (v)
14. Gray Catbird
15. White-throated Sparrow
16. Northern Flicker
17. Downy Woodpecker
18. Red-breasted Nuthatch (v)
19. Common Yellowthroat
20. Savannah Sparrow
21. Dark-eyed Junco
22. Chipping Sparrow
23. Sharp-shinned Hawk
24. White-breasted Nuthatch
25. Brown Creeper (v)
Elsewhere
26. Northern Cardinal
27. Herring Gull
Mammals
Eastern Chipmunk
(v) Voice only
*Also elsewhere
**Voice only elsewhere
†First-of-year
Tags: American crow, American goldfinch, American robin, black-capped chickadee, blue jay, brown creeper, common yellowthroat, dark-eyed junco, downy woodpecker, eastern chipmunk, eastern towhee, gray catbird, hairy woodpecker, hermit thrush, herring gull, northern cardinal, northern flicker, purple finch, red-bellied woodpecker, red-breasted nuthatch, ruby-crowned kinglet, savannah sparrow, sharp-shinned hawk, tufted titmouse, white-breasted nuthatch, white-throated sparrow, yellow-rumped warbler